New Bathroom Ventilation Fan Works for Variety of Room Sizes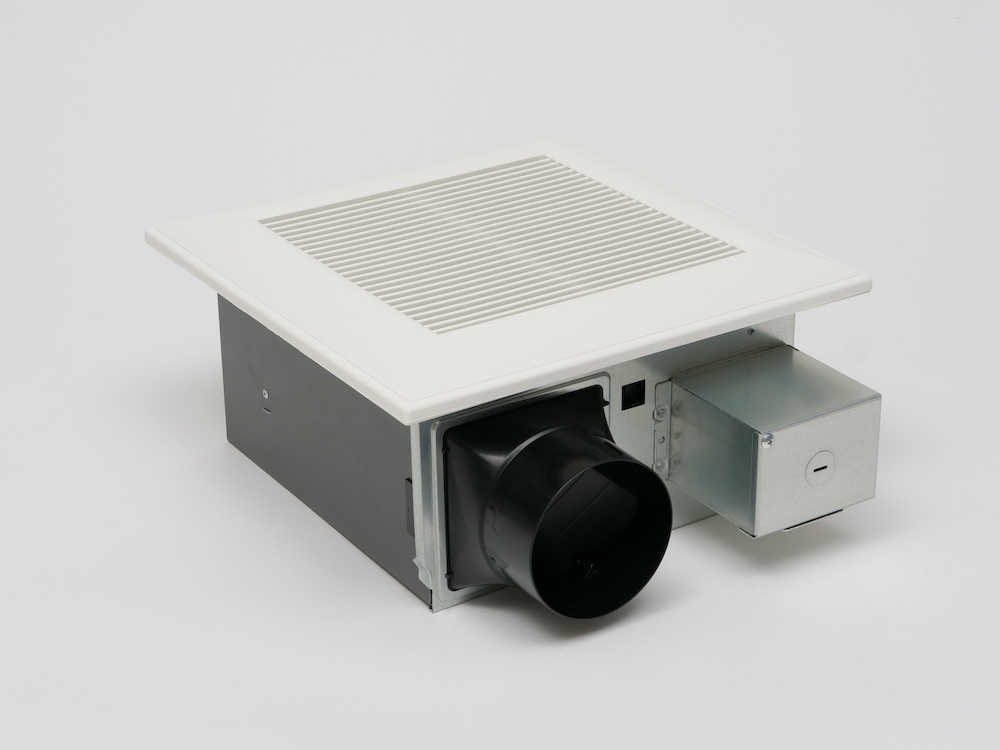 Panasonic's WhisperFit DC fan comes in lighted and non-lighted low profile models that offer "Pick-a-Flow" Airflow Selector with 50, 80, or 110 CFM, which combined with SmartFlow technology ensures optimum performance and precision ventilation. Courtesy Panasonic
 
A bathroom fan is essential for ventilation and moisture control, but installation hassles, exhaust effectiveness, and noise can all cause headaches for remodelers and their homeowner clients.
But Panasonic has an innovative new fan that addresses those challenges. The WhisperFit DC fan incorporates a powerful DC motor that can sense changes in static pressure and increase airflow accordingly. Panasonic calls this technology "SmartFlow," and it's a key feature in this fan's ability to maintain indoor air quality.
---
Watch the installation of Panasonic's WhisperFit DC Fan:
---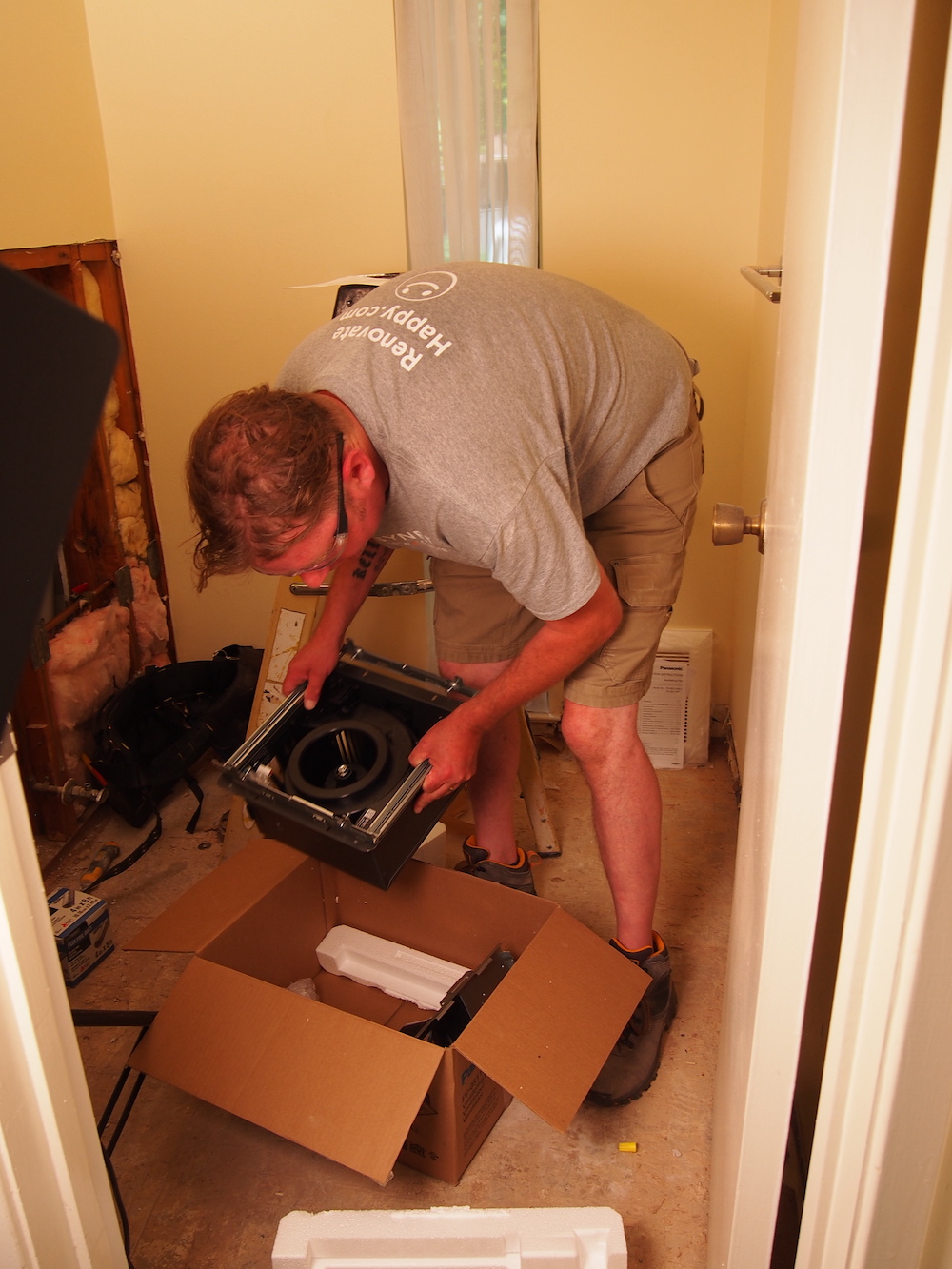 At the Model ReModel, the WhisperFit DC fan was installed in all three bathrooms. "Panasonic is a recognized leader in the industry from a quality and performance standpoint which made it a clear choice for us in our own remodel," says Mark Fies, COO of Synergy Design and Construction. "The flexibility and ease of installation was paramount in our particular application given the age of our home and the 8-inch joists we had to work within."
The WhisperFit DC is also a product that offers many advantages to remodelers working on bathroom renovation projects, according to Hilary Lebow, marketing communications manager for Panasonic IAQ. Those include:
A low profile housing. The WhisperFit DC is just 5 ⅝" deep, making it easy for room side installation in 2x6 construction. 
Flexible fit. The company's Flex-Z Fast® adjustable installation bracket can be positioned between joists or through a ceiling opening. 
Easy installation. A temporary clip holds the fan in place during installation, so the installer can have both hands free to fasten the fan. 
Multiple options in one fan. The WhisperFit DC features what the company calls "Pick-a-Flow," which allows remodelers to choose the right airflow for the space (50, 80, or 110 CFM, depending on the size of the room). "This one fan can satisfy a range of ventilation requirements and still perform as promised," Lebow explains. 
Seeking even more features in a fan for your next bathroom model? The WhisperFit DC also has a condensation-sensing model that anticipates a room's dewpoint and automatically activates the fan for moisture control as well as an adjustable LED lighted model with three different color temperatures.