Mark and Mina Fies Finally Find a Fixer-Upper to Remodel for Themselves
Model ReModel 2021 project will open up the kitchen, reconfigure primary bedroom in 1969 home in Northern Virginia.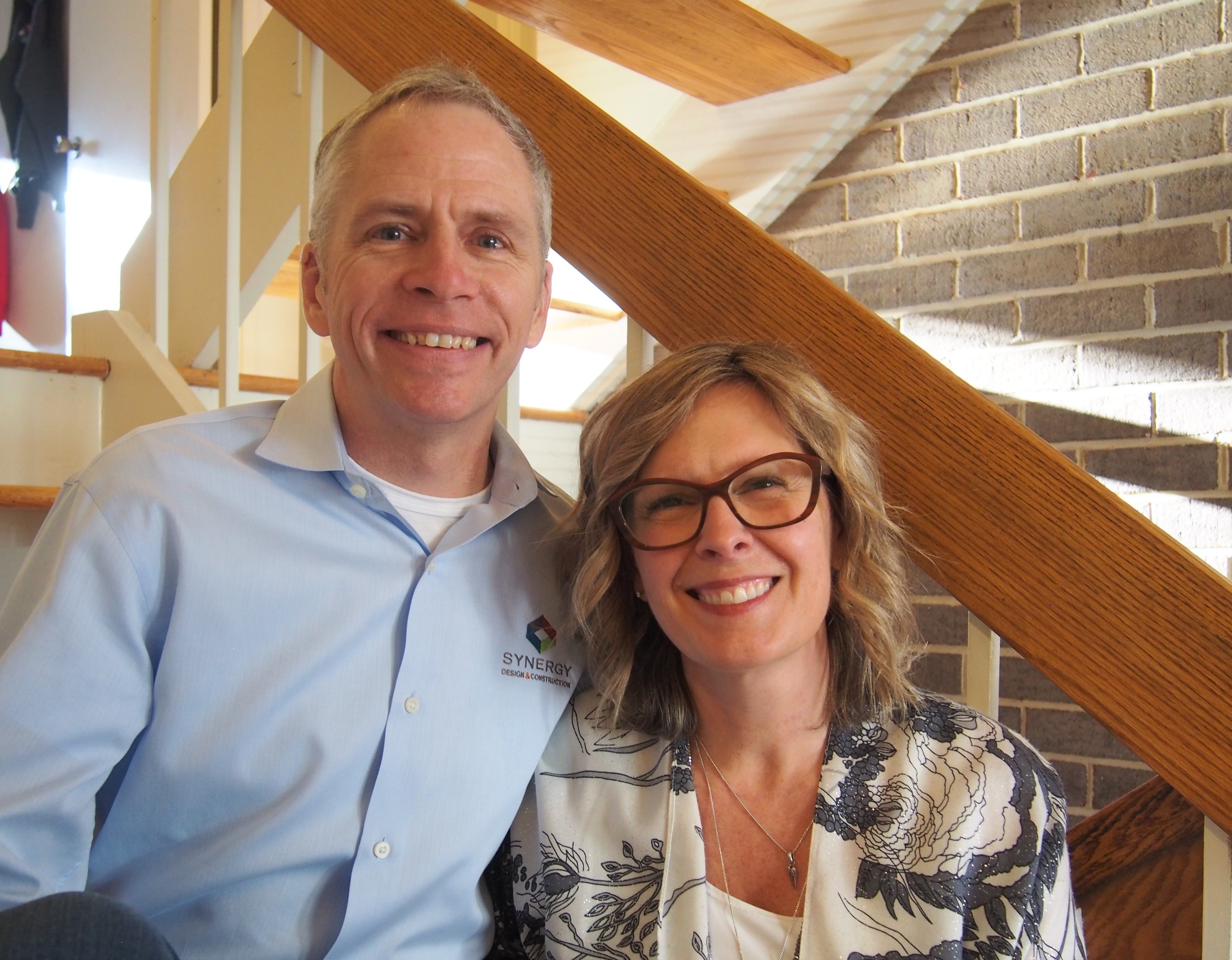 As soon as Mina Fies saw the listing for the four-bedroom Reston,Va., home in December 2020, she knew they had to move fast. 
Mina, founder and CEO of Synergy Design & Construction, and her husband Mark Fies, the COO of the Reston design-build firm, had been looking for a fixer-upper for years, renting in nearby Herndon while they explored their options.
Nestled in the Reston community of Lakeside, the Fies home must meet homeowner association requirements for exterior colors and materials. Currently, the home has a wood vertical board and batten siding. 
This one looked like it could finally be the one. Built in 1969, the contemporary, four-level house is located just steps from Lake Anne. With an open house looming, Mark and Mina visited the property, quickly made an offer, and the house was theirs. 
The rear of the Model ReModel home features a deck and a yard that backs up to a wooded trail. Mark Fies hopes to add a patio as part of the project, but just like his clients, he's waiting to see if his budget will be enough to remake the outdoor space.
An immediate connection
"We immediately connected to the overall aesthetic of the home," Mina says of the home that is Pro Remodeler's 2021 Model ReModel. The couple appreciated the "modern vibe," from the open-riser stairs to the vertical board-and-batten siding on the exterior. They loved the yard, which backed to a woodsy walking trail and promised enough room for Mark's long-hoped-for patio. The HVAC was just a year old, and the home overall was in good condition, thanks to regular maintenance by the original owner, who purchased it for $50,750 in 1971, according to Fairfax County, Va., property records. 
Mark and Mina Fies plan to dramatically reconfigure the kitchen in their 1969 home, removing walls and adding a secondary cooking area with an induction cooktop.
At the same time, though, the house was in need of updates--and that also appealed to Mark and Mina for personal and professional reasons. "We both love to cook and entertain," says Mark, and they can't wait to create their dream kitchen at last. Top on their priority list: an open kitchen with a secondary cooking area, so that Mina can prepare the side dishes while Mark makes the main course. "I always had a dream of having two kitchens," Mina admits. 
Currently, the Fies home has a sitting room attached to the primary bedroom, which has a handful of awkward spaces. As part of the Model Remodel, they plan to reconfigure the space, upgrade the bathroom, and remove these built-ins in the sitting area.
An interior and exterior remodel by October
On the second floor, they plan to reconfigure the primary bedroom and a handful of adjacent, awkward spaces to create a true primary suite with a sitting area, bedroom, walk-in closet and bathroom with a shower, two sinks, and a water closet.
As they develop their plans and choose their products, the two remodelers are conscious of the opportunity that the Model ReModel offers them in terms of exposing customers to new products and designs as well as demonstrating their expertise.
"Given that we are in the business, we want to be a little more cutting-edge so we can show homeowners what is possible," Mark explains, and Mina agrees. "Our goal is not to show what everyone else is doing," she adds. 
They hope to have the remodel completed by October for the annual Reston Home Tour. 
It's only a short walk down this path from the Model ReModel to Lake Anne.
Now that you know more about the Model ReModel, get to know Reston and its rich history here.