How Remodelers Can Prepare for a Home Tour
The remodelers behind the 2021 Model ReModel home share how they prep for the Reston Home Tour on October 16 
Synergy piqued attendee interest by revealing only a handful of renderings.
All of the work on the 2021 Model ReModel project culminates in the annual Reston Home Tour, a prime opportunity for showcasing Synergy Design & Construction's craftsmanship and marketing to potential clients.
Homeowners and remodelers Mark and Mina Fies have been a stop on previous Reston home tours and they found it's beneficial for increasing brand recognition and awareness in their community, building relationships and trust with community members, identifying prospects, and even closing sales down the road.
But this will be the first year the Fies' home will be on the tour roster.
"Most home tours attract in the high hundreds—in some cases, thousands—of attendees, so it is the perfect opportunity to meet local prospects who may live in similar homes and/or are thinking of a home remodel and don't know where to start," says Mina, founder of Synergy. "We are also big believers in community and, as local business owners and residents, we love that the home tour provides us with the opportunity to interact one-to-one with our neighbors and community members. We have previously participated on the home tour featuring our clients' homes and we're excited it's now our turn!"
As seasoned home tour participants, the Fies and Nicola Shelley, Synergy's director of sales and marketing, have nearly perfected the art of hosting. Here's what the team suggests remodelers do and consider when preparing for a home tour or Parade of Homes.
How to Prepare for a Home Tour or Parade of Homes
How Can a Remodeler Join a Home Tour?
Before preparing for a home tour, a remodeler needs to be considered and welcomed onto the tour. Synergy says to do your homework by researching tours within your markets and ensuring you have a project ideal to match the tour's theme.
The theme of this year's Reston Home Tour is "New Beginnings," which sums up the whole-home remodel of the 1969-built mid-century modern home that the Fies embarked on this year.
In Synergy's experience, clients are typically proud of their newly remodeled home and welcome the idea of being a spot on a home tour, but always have that conversation well ahead of time with them. The chosen project to highlight should also be a showstopper.
"It's not enough that the kitchen has been remodeled if the rest of the home does not show well," says Shelley. "Although the whole home does not have to be remodeled by you, it is important the other spaces are updated or have great interior design to inspire others."
Even if a remodeler does not get a spot on the tour, there are always sponsorship opportunities to get your company name and logo on brochures, the tour website, and in media coverage.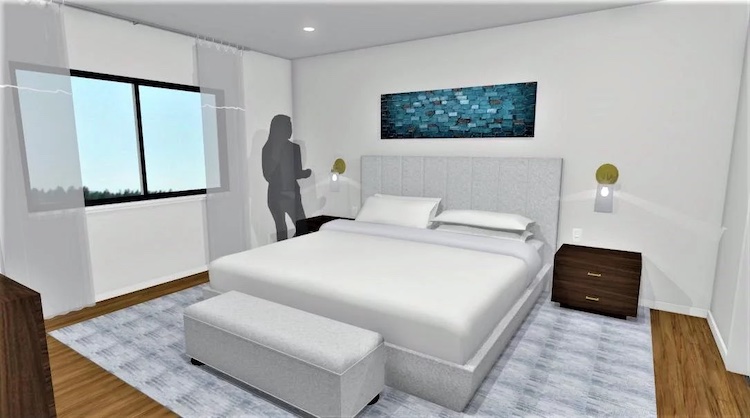 Safety Precautions
Whether in COVID-19 times or not, there should be safety precautions set in place when expecting hundreds of visitors. 
"The Reston Home Tour attracts attendees of all ages, so it is important you remove any trip hazards or rugs that might be problematic for older attendees," says Shelley. "We also recommend you do not provide any form of food unless it is at the exit. Not only is this safer from an allergy perspective, it will prevent any food being dropped as attendees move throughout the home."
The gathering of potentially hundreds in an interior space means closely following all health ordinances by local jurisdictions and event coordinators. For the 2021 Reston Home Tour, masks must be worn at all times, shoe covers will be provided to attendees, guides will encourage guests not to linger, and hand sanitizer will be available.
Tips for Staging a Home
Before working on staging and prepping interiors for visitors, a route must be in place. 
Shelley says this ensures a controlled flow of traffic from one room to another, helping to avoid people from grouping in one spot. A route likely looks like an entry in the front with exits in either the rear or side door. The route will help guide furniture placement and should be kept clear to ensure enough space for visitors to pass one another. 
As for what personal items to keep in the home and what not to, Shelley advises less is more.
"You don't have to put them all away, but they can be a real distraction to attendees who may be more interested in those than your beautiful kitchen or primary bathroom!" she says.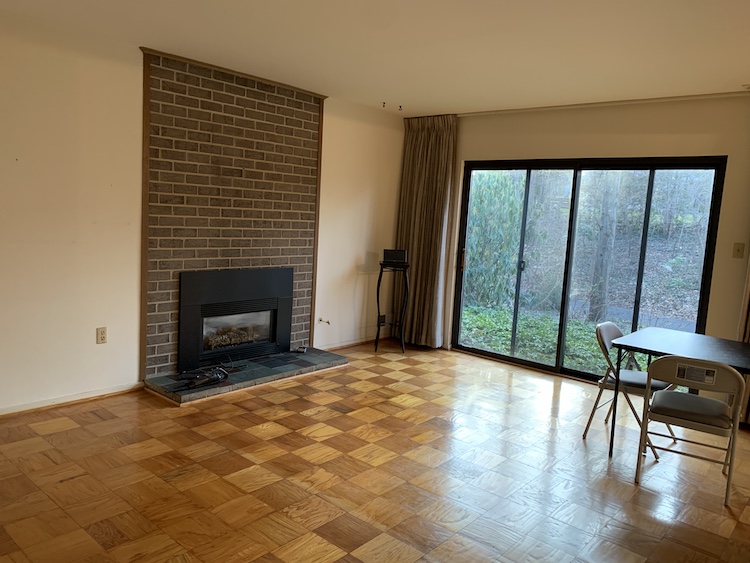 And removing small valuables and personal items is a must. Though guides will be strategically placed, you can never be sure an unticketed guest will make their way into the home. These guides will be recruited by organizers, but homeowners can consider recruiting family and friends, too. As a remodeler, invite other team members to help on the day to assist with questions.
Synergy creates a cheat sheet for frequently asked questions, which often are about paint colors, tile, lighting, and other finishes, they note.
Sponsors may provide floral arrangements or other items, says Shelley, but if not, non-fussy florals and greenery can add another level to the ambiance of the home.
Greenery also needs to be attended to outdoors. "Nothing leaves a bad impression than leaving a beautiful home and exiting through a leaf-strewn yard with a dirty patio set!" says Shelley. "As the home remodeler, take the responsibility of cleaning up the outside on your client's behalf."
Since the Fies documented each step of their whole-home remodel through the Model ReModel project, the duo will add "Before" photos on canvases to show visitors the extent of the project. If your project has an interesting journey, consider adding small additions to enhance the attendee's experience.
Want to tour the completed home? Purchase a ticket to the Reston Home Tour on October 16. All proceeds will benefit the Reston Museum.