Expanded Bedroom Suite Begins to Take Shape as New Walls Go Up
Crews frame out the bathroom and closet in the Model ReModel's primary bedroom.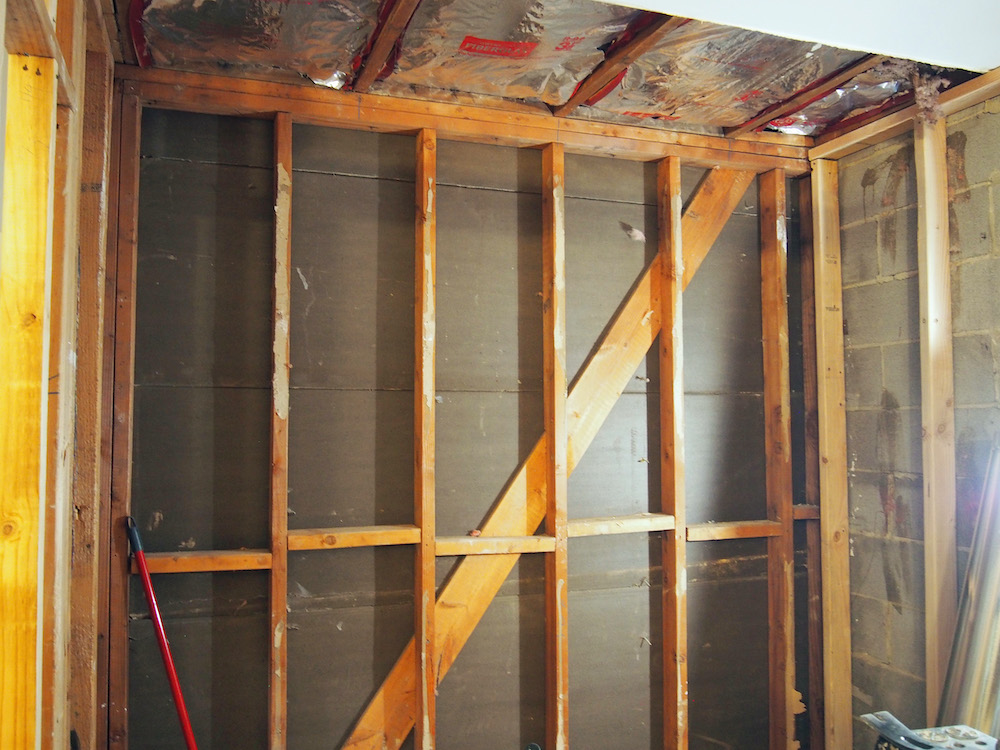 It's only been a week since Synergy Design & Construction crews began ripping out the bathroom fixtures, walls, and flooring at the Model ReModel, but demolition has quickly turned to construction, exposing the inside of an exterior wall.
The former bedroom has become the on-site carpentry shop, filled with the sounds of saws. Beyond the workbench, the redesigned floor plan is starting to appear. Gone are the tiny bathroom, multiple closets and dressing area. In their places, new studs and wall plates define a spacious walk-in closet and an enlarged bathroom with a water closet and shower.
The remodeled bedroom suite will also include some improvements to the building envelope of the 1969 home, which had limited insulation. The new walls will have an R-value of 15.
 Synergy carpentry crews are working out of the primary bedroom.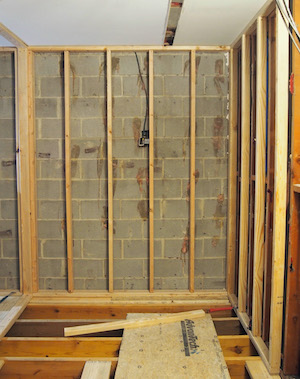 Crews have framed out the bigger bathroom and closet in the primary bedroom. 
The remodeled bedroom suite will feature a large walk-in closet. 
The bedroom suite isn't the only room getting a major facelift. Check out the new open-concept plans for the dining room.