Demolition Begins in the Bathroom at the Model ReModel
Vintage 1960s laminate flooring emerges as the Synergy crew starts work.
Once the plastic sheeting was up, sealing the primary bedroom and bathroom off from the rest of Mark and Mina Fies' Reston, Va., home, the sounds of demolition soon began echoing through the Model ReModel.
It was a big day for the Fies, co-founders of build-design firm Synergy Design & Construction, which is also located in Reston. The project is expected to take approximately seven months. It involves reconfiguring the first-floor kitchen, dining, and living areas as well as creating a new primary suite with a bedroom, sitting area, and expanded bathroom.
The crew began in the bathroom, removing the vanity, disassembling the shower, and revealing the vintage beige-rose laminate flooring straight out of the 1960s. It had previously been covered by the vanity and the existing black-and-white mosaic tile. 
This original laminate flooring was discovered in the primary bathroom of the Model ReModel.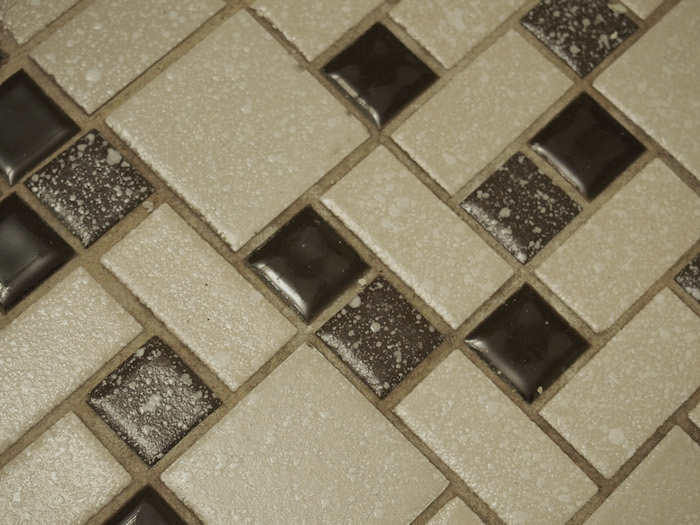 This black-and-white tile flooring belonged to a previous update of the original 1969 bathroom. 
Demolition reveals the backside of the shower panels. 
After being removed from the bathroom, the vanity waits in the primary bedroom. It will be replaced by a double-sink vanity in the remodel.
Can't get enough of the Model ReModel? Head over here to see how Mark and Mina are transforming the kitchen and dining room.